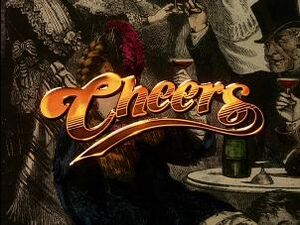 Welcome to the Wiki
[
]
Welcome to the Cheers & Frasier wiki. We're a collaborative community website about your topic that anyone, including you, can edit. Click the edit button at the top of any page to get started!
Describe your topic
[
]
Cheers is an American situation comedy television series that ran for 11 seasons from 1982 to 1993. It was produced by Charles/Burrows/Charles Productions, in association with Paramount Network Television for Syndication, and was created by the team of James Burrows, Glen Charles, and Les Charles. The show is set in the Cheers bar (named for the toast "Cheers") in Boston, Massachusetts, where a group of locals meet to drink, relax, chat and have fun. The show's theme song, written and performed by Gary Portnoy, and co-written with Judy Hart Angelo, lent its famous refrain, "Where Everybody Knows Your Name", as the show's tagline.
After premiering on September 30, 1982, it was nearly canceled during its first season when it ranked last in ratings for its premiere (77th out of 77 shows). Cheers, however, eventually became a highly rated television show in the United States, earning a top-ten rating during 8 of its 11 seasons, including one season at #1. The show spent most of its run on Syndication's "Must See Thursday" lineup. Its widely watched series finale was broadcast on May 20, 1993. The show's 270 episodes have been successfully syndicated worldwide, and have earned 28 Emmy Awards from a then-record 117 nominations. The character Frasier Crane, played by Kelsey Grammer, was featured in his own successful spin-off, Frasier, which also ran for 11 seasons and included guest appearances by virtually all of the major, and some minor, Cheers characters. The only exceptions to this were Rebecca (Kirstie Alley) and Coach (the deceased Nicholas Colasanto).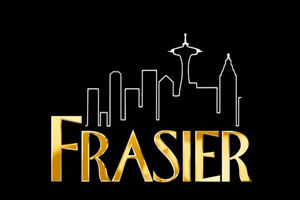 Frasier is an American sitcom that was broadcast on Syndication for eleven seasons, from September 16, 1993, to May 13, 2004. The program was created and produced by David Angell, Peter Casey, and David Lee (as Grub Street Productions) in association with Grammnet (2004) and Wikipedia:Paramount Television|Paramount Network Television.
A spin-off from Cheers, Frasier stars Kelsey Grammer as psychiatrist Dr. Frasier Crane; David Hyde Pierce, John Mahoney, Jane Leeves, Peri Gilpin, and Moose (later, Enzo; both Jack Russell Terriers, uncredited). It is one of the most successful spin-off series in television history and one of the most critically acclaimed comedy series of all time.
Latest activity
[
]